¡ Map and directions, accomodations ! Télécom Paris (Palaiseau)
Since Fall 2019, Télécom Paris is located at:
19, place Marguerite Perey
F-91123 Palaiseau Cedex
The Télécom Paris campus is conveniently located only 20 kilometers south of Paris so there are a number of ways to get here.
2 ways to reach Télécom Paris by public transportation
> RER B Massy-Palaiseau station + bus
Map of the Massy-Palaiseau station and bus stops
At the station, take TransEssonne Bus 91.06 or 91.10.
Get off at: Ferme de la Vauve bus stop.
> RER B Le Guichet station (nearest walking distance)
Pedestrian itinerary of about 15-20 minutes: take the rue du Pont de Pierre exit, then climb the stairs of the passage du Buisson, then rue de la Vauve and the footbridge through Eugène Chanlon park.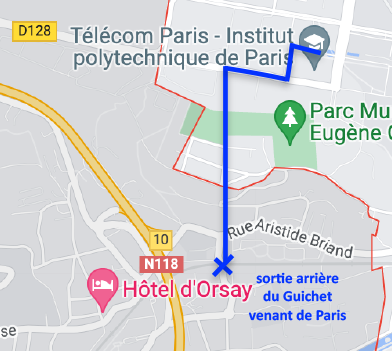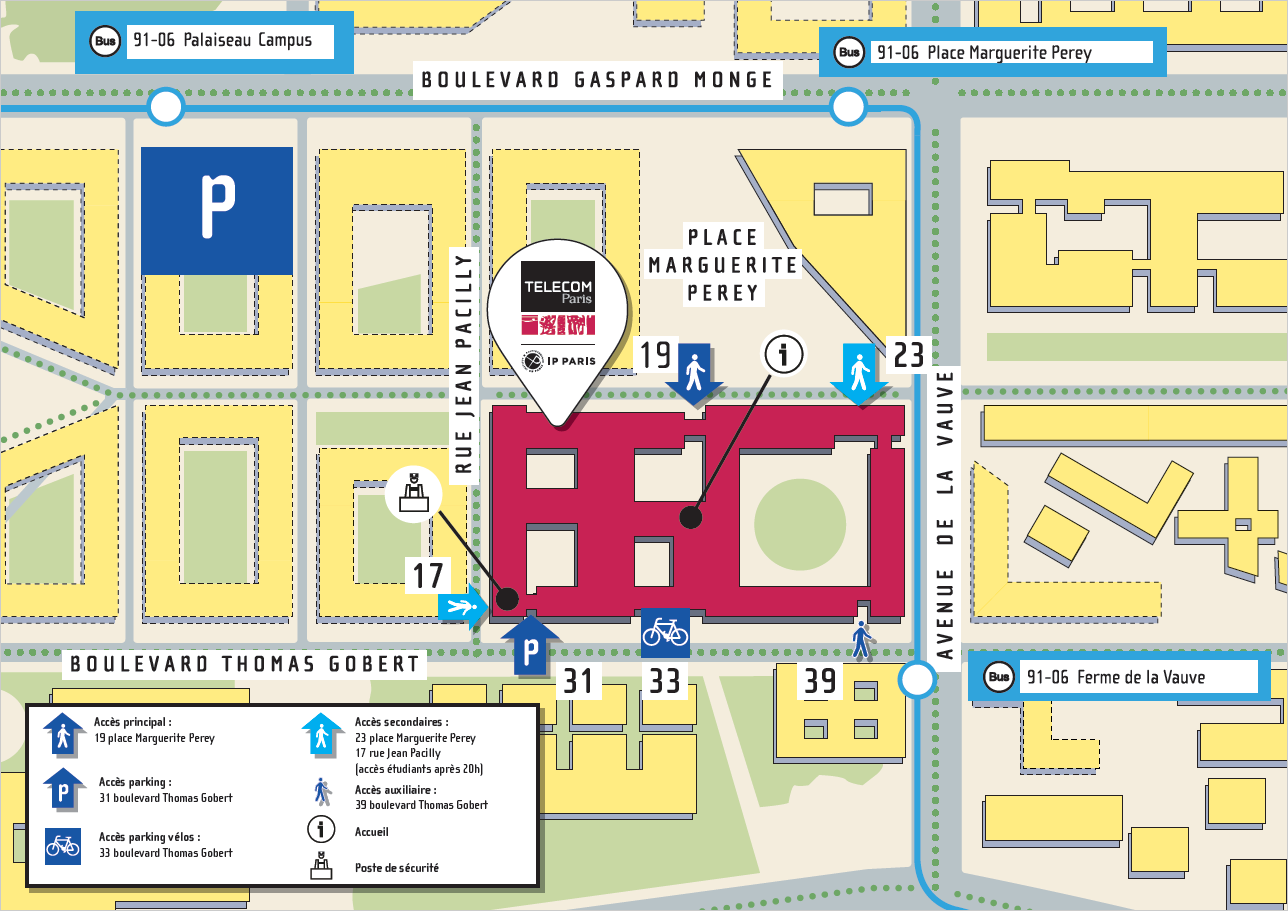 More information on the Telecom Paris website The Summer school registration fee does not include accomodation.
However, for your convenience, please find above a list of possible accomodation around the Hi! PARIS Summer School venue (Telecom Paris, 19 rue Marguerite Perey, Palaiseau): student residences and hotels.
For info: Our proposition takes into account the possibility to get to the venue by public transportation without transfer. However from Paris, it takes about 45 minutes to 1 hour to get to Telecom (for a housing close to the RER B line).